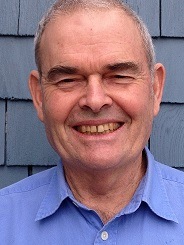 Carl Bloom - Principal and senior environmental consultant

Education Bachelor of Science- Forestry - University of British Columbia 1970

Experience
Mr. Bloom is an environmental analyst with 25 years experience in air quality assessment and modeling, Health Risk Assessments and noise monitoring/modeling studies.

Mr. Bloom produces the air quality and noise analyses required for inclusion in Environmental Impact Statements for residential, commercial, industrial and government projects. The air quality and noise impacts of these projects require the development of emission inventories, emission rates, dispersion modeling, risk assessment and the development of mitigation measures.

He has worked closely with the engineering departments of counties, cities and transit agencies throughout Puget Sound establishing the methodology to quantify the emissions from a wide variety of Transportation Improvement Projects applying for CMAQ funding.

He has been on the Puget Sound Regional Council's Transportation and Air Quality Committee and has been an active participant in the joint Ecology-DOT committee developing the state's Air Quality Conformity Rule and methodology. He led Cal3qhc modeling workshops in Seattle and Spokane for transportation planners and engineers.

His air quality and noise projects have included a wide spectrum of industrial, commercial and residential developments--ranging from high technology computer chip fabrication plants, quarries, transportation improvement projects, innovative alternatives to incineration using pyrolysis, shopping malls, large retail stores and major residential communities.

Selected Publications
"The CO2 Emissions of Motor Vehicle Traffic"
"Estimating Excess Cancer Risk from the TAP Emissions of Gasoline Powered
Vehicles"
"Excess Cancer Risk from the Pyrolysis of Medical Waste and Scrap Tires"
"An Examination of the Processes Leading to Fugitive Dust from Dry Lake beds"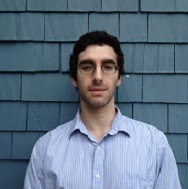 Benjamin Bloom - Field technician and and air quality modeler.

Education BA Political Science 2007

Experience Recent projects include:
-NAise monitoring for aCity of Lynnwood-Snohomish County arterial improvement project
-air quality modeling for numerous Puget Sound area transportation projects
-Third-party review of City of Eugene Telecommunication Facility projects for NIER (non-ionizing electromagnetic radiation)
-Development of spreadsheet tools to facilitate Cal3qhc modeling and NIER assessments